With Justin Trudeau heading into Quebec for the weekend and Andrew Scheer packing up his entire family and taking a private jet to Ottawa we thought we would dig into our data and see which provinces had the most movement.
So we took our mobile data did an analysis of past movements during the 'lockdown" and then identified phones that moved outside of this pattern. We created an algorithm to look for markers that would be seen as traveling to say a cottage or to someones place for dinner. Anyway enough about process let's look at the data…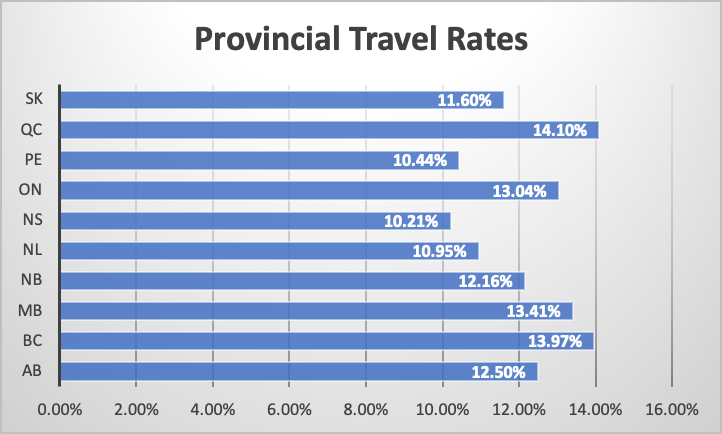 So as Canadian we did very well in terms of sheltering in place. On a normally travel heavy weekend, the bulk of us we were able to resist. However let's look at the largest offenders in Quebec and BC. Here are the top ten travel destinations in terms of FSAs.
Quebec – H1S, H1Z, H4L, H1H, H1G, H2A, H4N, H1T, H3W, H1R, H2E, H3N
BC – V3W, V3V, V3S, V3R, V3T, V4N, V4C, V5R, V5N, V6B, V5M, V2T, V6A, V3N
*This report is powered by mobile data that is collected by privacy compliant SDK's and it is put through an anonymization process that we use in our products every day. All data is grouped with the same standards that StatsCan undertake so that no results can be tracked to an individual household. These privacy-preserving protections also follow the standards set out by PIPEDA.