With ever-increasing smartphone penetration worldwide, marketers have rightly adopted a mobile-first approach. So much so that according to the recent publication "Checking In: Use Cases for Location Data Beyond Geo-fencing" a total of 82% of marketers have used location data to personalize the customer experience and another 85% plan to do so within the next 12 months. However, in our new world of ad-blocks, marketers are thinking beyond the online and increasingly looking to offline opportunities like direct mail.
Fortunately, access to mobile location data makes it possible to create highly relevant offline targeting campaigns. According to the recent LSA Market Landscape Report, "marketers across the spectrum have awakened to the importance of location data as a powerful and versatile tool to identify audiences, gain competitive insights and observe offline consumer behavior."
Here at AppliedPost we believe "People are where they go". Location data can provide insights beyond what you get from traditional offline sources like the census or a limited scale surveys. Our clients are beginning to use location data for insights beyond online marketing.
Here are some of the growing applications of data-driven neighbourhood intelligence that can give a brand a competitive edge:
Identify audience segments
Understand customer activity from an operational perspective to improve the customer experience
Gain competitive insights (where else does our customers go and how often?)
Benchmark store/location performance (internally or competitively)
Potential M&A activity as the business monitors its competitors
As an example, here is some data for a regional muffler and repair chain in British Columbia. Our system is monitoring footfall for all locations and then breaking down per location.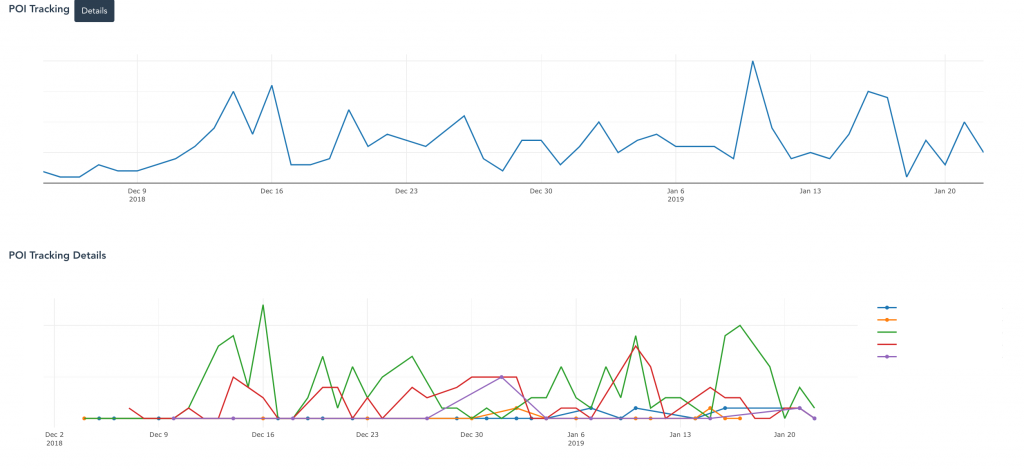 These mobile devices are then mapped back to home FSA so the chain can get a better understanding of its userbase per location. Below you can see a single retail outlet and their consumers home FSA. Based on the distance we are assuming a strong regional brand recognition behaviour but you can also see some gaps for additional offline advertising.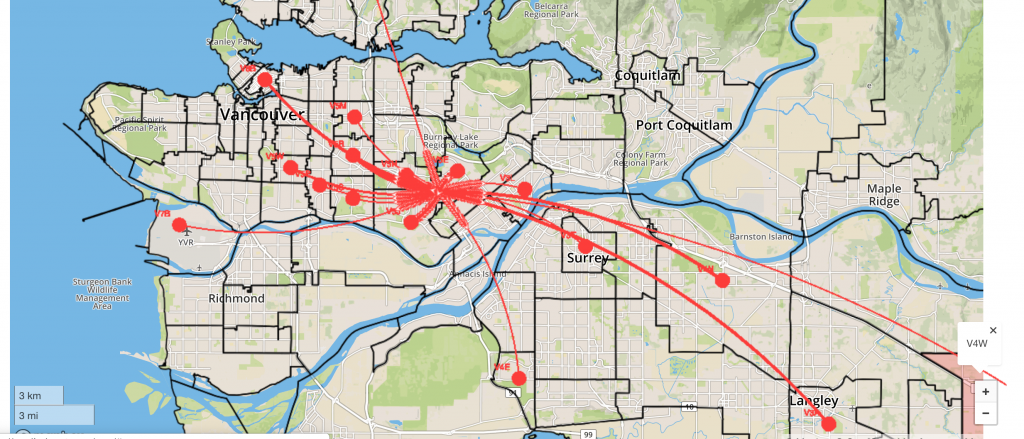 In a nutshell, location data offers much more than highly targeted ad experiences for brands. With increasing access to real-time location intelligence that is quite accurate, you can use location intelligence to gain competitive insights, solve the issues of slim offline marketing information and create more personalized direct mail campaigns for your brand, resulting in more conversions. If you want to learn more connect with us here.