With the media landscape continuing to evolve, it is increasingly vital for marketers to adapt their brands' marketing mix and strategies accordingly.
All too often, more and more money is being reallocated to trendy outlets and ideas. From email to native to social to native on social to email in platform, these new opportunities are soaking up more than their fair share.
Instead disperse your budget across several mediums, focusing your spending by return on investment, consumer engagement and funnel development (we have a blog coming on our experimentation with our marketing mix and the results)
Our question has always been; Why, then, do so many marketers count out direct mail, one of the longest-reigning direct-marketing platforms available? (hint: we think it's access to data)
Direct mail is in fact the golden child.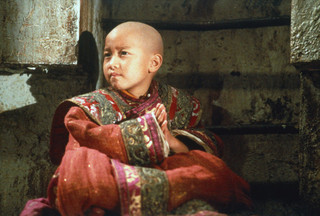 With its outstanding track record of ROI and brand building, direct mail continues to eclipse its digital counterparts, even as those services multiply and expand. Compared to email, direct mail actually delivers a higher response rate and engagement with consumers. Email has a 0.12 percent response rate vs. direct mail's 3.4 percent. (2017 – AMA)
So, consider using direct mail as part of your integrated marketing campaigns. Here are some quick ideas from our platform to help your team think about integration (or reintegration) into your digital strategy.
Use Data to Stay on Top of Who and When consumers are coming in…
As with email, direct mail provides the opportunity to deliver unique and highly customized messages to consumers. You should monitor users/customers by geographic region and keep track of traffic footfall in order to anticipate and understand patterns. Applying this strategy to your already engaging direct mail medium will yield an impressive ROI.
Use Data to Deliver the Right Message…
One of the top reasons consumers indicate for subscribing to newsletters and social media pages for their favourite brands is their appetite to keep up to date on new sales/deals (exclusive coupons) and related product news. Hitting the right neighbourhoods at the right time will give you the best ROI, so why not use modern data sources to increase this likelihood?
Use Digital to Keep Track of Your Offline Success…
There are endless possibilities for blending digital into your printed materials. Here are a few quick examples:
Embed traceable links that will allow your team to capture rich user information like location, demographics, referrals and conversions. These will obviously help inform future campaign strategy and expectations. In addition, it can provide a data-rich understanding for how your consumers are engaging with your brand/product/service across channels.
Use a flow through telephone number that redirects to your business number but it captures all the relevant info on the call. As above it give you information that you can use to understand the outcome of your campaign and inform future ones.
While this is only the tip of the iceberg in any online/offline crossover, we encourage you to experiment and get creative. Also we are here to help if you want to use modern data sources to create better outcomes on these integrated campaigns. Contact us here.